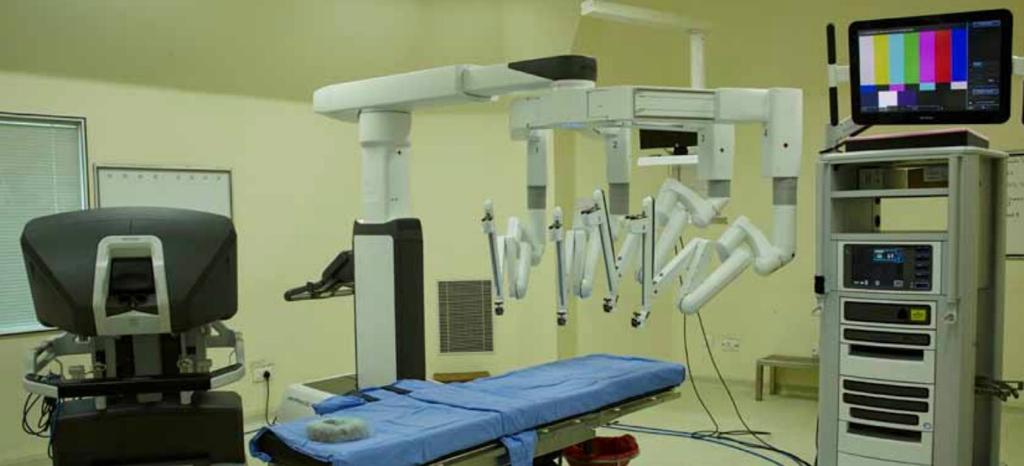 Slide 1
Best Lungs Cancer Specialist Doctor, Delhi| Best Chest
Surgery/Surgeon
Slide 1
Best Lungs Cancer Specialist Doctor, Delhi| Best Chest Surgery/Surgeon
Best Lungs Cancer Specialist Doctor | Chest Surgeon in Delhi
Dr. Sabyasachi Bal an eminent doctor specialized in Thoracic surgery is currently practicing as the Director of Thoracic Surgery and Thoracic Surgical Oncology at Fortis, Vasant Kunj, and Fortis Memorial Research Institute, Gurgaon. Further, He is an alumnus of AIIMS, New Delhi. Till the year 2005, he was an additional Surgery and Consultant Thoracic Surgery and chief of the Lung Cancer and other thoracic malignancies Clinic at his alma mater, the prestigious All India Institute of Medical Science. Dr Sabyasachi Bal is a renowned Lung Cancer Specialist in Delhi and acting Director at the department of Thoracic surgery and the Thoracic Surgical Oncology. With a reputed experience and proficiency in the field of lung cancer treatment in Delhi, Dr Sabyasachi Bal is one of the most recognized and best Lung Cancer Doctors in Delhi. He is on the front line of the known lung cancer experts in the city and leads a team of equally proficient experts with him.
He was also a fellow member of the globally renowned Memorial Sloan Kettering Cancer Centre in New York and a senior registrar at the Royal Marsden Cancer Hospital, London. He has done his training in Thoracic Surgery in AIIMs, New Delhi, and the UK at the South West Regional Thoracic Surgery Unit at Bristol at the Brompton Chest Hospital, London. He is also a clinical research fellow at the University of Leicester, the UK, in Lung Volume Reduction Surgery for Emphysema, which he has initiated in India.Dr. Sabyasachi Bal is one of the inventors in the diagnostic and therapeutic thoracoscopic process, and his department gets referrals from North India, North-East India, and East India. He is a member of various surgical societies in India, the USA, and the UK. He has published various papers and articles on Thoracic surgery in some of the best scientific journals.
Dr. Sabyasachi Bal is one of India's best lungs specialist in Delhi with high expertise in various types of diagnostic and therapeutic thoracoscopic processes. He holds the credit of making India a leader worldwide for having a peak number of VATS lung resections which makes him the best lung cancer doctor in Delhi and in whole India.Dr. Bal has published numerous papers and articles on Thoracic surgery in world-renowned scientific journals. He is also invited as a guest faculty in varied conferences and seminars and has obtained various awards and orations. Moreover, he is also a member of various prestigious organizations not only in India but also abroad.
Being one of the best chest surgeons in Delhi with more than 30 years of experience in this sector, Dr. Sabyasachi Bal also holds several Fellowships like.'
MBBS-AIIMs 1981
MS in General Surgery- AIIMS. 1984
UICC Fellowship – University of Washington, 1994
Fellowship – Royal College of Surgeons of Edinburgh, UK 1991.
DNB – National Board of Examinations, India, 1987.
Robotic Thoracic Surgery Fellowship – Duke University Medical Centre, 2015.
Varoon Mahajan Fellowship – Memorial Sloan Kettering Cancer center, New York, USA, 1999.
Along with all these, he has received various awards and achievements like 
Best paper award from the Indian Association of Surgical Oncology, 2002 and 2011.
Complicated resections in thyroid cancer, Japanese Surgical Society,1996.
Extended resections in Rectal Cancer, Japanese Surgical Society, 1995.
So, if you have any problems related to chest, lung and thorax, do not hesitate to consult Dr. Sabyasachi Bal, one of the best chest surgeons in Delhi with over 30 years of experience.
Dr. Sabyasachi Bal holds expertise in
Vijay Naraian Pandey
Dr. Bal is a genius doctor and a nice human being. His all team specially Dr. Avinabh, Jatin , Ms. Heena and specially Dr. Chaddha. They all help to get everything and in all situation.
Dr Rakesh Gupta
Explaining the smallest of thing. Dr. Jatin (physiotherapist)was very encouraging to the patient by boosting the moral.
Dharampal Gupta
Explaining the smallest of thing. Dr. Jatin (physiotherapist)was very encouraging to the patient by boosting the moral.
Sweta Raj
Dr. S. Bal & Dr.Avinabh have been very cooperative & supportive with the patient & the family.
Indu Sharma
Thorough professionals yet humans at heart. Dr Bal is fantastic. The staff is very helpful and good.
Sherry Juneja
We felt very safe under Dr. Bal and his team
Divesh
It was an amazing and a very satisfactory experience being under Dr. S. Bal and his team, our hearty thanks to him we wish him best for life, keep up the great work. Nurses staff on floor two is good.
Akash Joshi
Dr. Bal and his team is very supportive and caring, I would like to thank to Dr. Bal, Dr. Jatin, Dr. Ghosh and Dr. Shiv and Naveen Joshi
Rishabh Singh
S Bal was very nice during my stay at hospital and after visit at hospital.
Bhavna Gupta
S. Bal is a genius doctor. He helped us guiding rightly and was very prompt. Thank you for all your help in curing my mom.
Mohammad aliZeeshan
World class well equipped hospital. very efficient staff One of the most reputed team of THORACIC SURGEON I ever come across
Surinder Kaur
I give 10 out of 10 to the nursing team and to Dr. AlkaJha and Dr. S Bal.